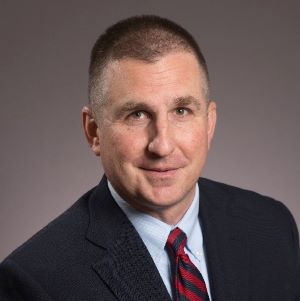 Jason P. Morrissey
Attorney At Law
---
Jason P. Morrissey is a 1992 graduate of the University of Notre Dame in Notre Dame, Indiana and a 2003 graduate of the University of Maryland School of Law in Baltimore, Maryland. Jason grew up in Bennington, Vermont and graduated from Mount Anthony Union High School in 1988.
Jason's practice consists of representation of clients in real estate transactions, commercial transactions, probate matters including estate planning and the administration of wills and trusts, business counseling and general representation in the Superior Court, in the Probate, Civil and Family Divisions.
He is a member of the Vermont Bar Association and also the Bennington County Bar Association, of which he is a Past President. Jason previously served two terms on the Bennington Select Board, serving in that office from 2007­-2013.
Jason lives in North Bennington, Vermont with his wife, Christine, and his daughter, Catherine.
---
Barbara Morrissey
Bookkeeper and Legal Assistant
---
Barbara Morrissey is a long-time resident of Bennington, Vermont. She has been serving in the legal field for over twenty years. Barbara has an accounting degree from Southern Vermont College and she serves as our bookkeeper and legal assistant.
Barbara is the Vice President and Program Coordinator of the Mount Anthony Lacrosse Association here in Bennington, Vermont.
She joined our office in 2010 and continues to live in Bennington Vermont with her family and dog Ebby. You will likely see Barb and her four-legged companion walking through Bennington on her days off!
---
Veronica O'Donnell
Paralegal
---
Veronica is a native of Eastern Massachusetts and a graduate of Southern Vermont College. Knowing Vermont would be a great home away from home, Veronica would return some years later to get married and start her family.  She has joined our office with a diverse professional background allowing her to embark on a new career path.  In her free time Veronica enjoys traveling, antiquing, golf and spending time with her husband and children.
---